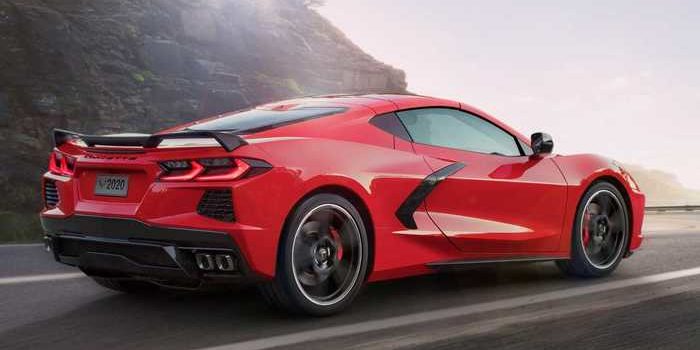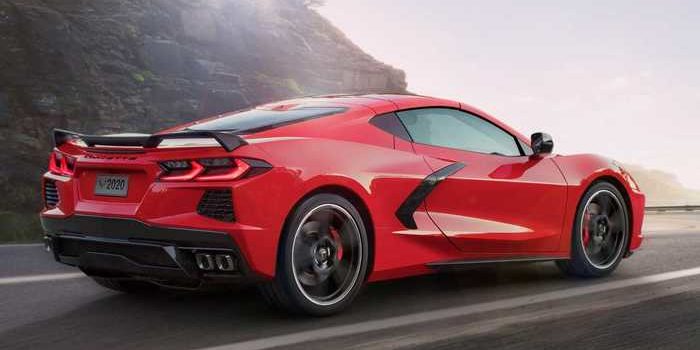 Corvette: the name alone conjures up images of low-slung, aggressive performance vehicles. Clean body lines, aggressive tuning, monstrous acceleration. Corvette. The last thing you...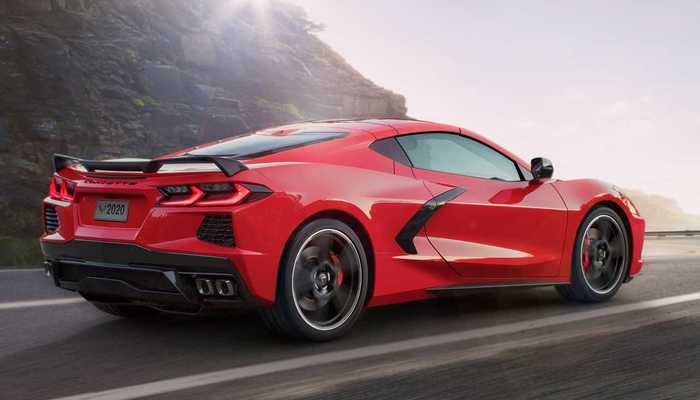 Corvette: the name alone conjures up images of low-slung, aggressive performance vehicles. Clean body lines, aggressive tuning, monstrous acceleration. Corvette. The last thing you think of when you hear the name Corvette, though, is "under $60,000," unless it's 1978 and we're not adjusting for inflation. Believe it or not, though, Chevy has delivered on their promise: the base trim of the 2020 'Vette comes in at a cool $59,995, including the destination fees.
Keep in mind that this doesn't include taxes or fees, which will inevitable bump the price up above that $60,000 mark. But, to Chevy's credit, this is a Corvette, and it's coming off the showroom floor for less than $60,000. That's impressive, to say the least. But, what are you getting for your money? Is this a water-down car with the 'Vette emblem slapped on it, or a refined and distilled version of the much-vaunted performance vehicle?
Drivetrain
The most important part of any Corvette is under the hood. In the case of the 2020, all trim levels benefit from the same beautiful 6.2-liter V8 that pushes out 490 horsepower and rips 465 pound-feet of torque. If that isn't enough power for you, every trim level can opt for the $5,000 "Performance" package to get 495 horses and 470 pound-feet. No matter which engine you go for, this thing can fly.
If you were worried that the lower price tag on the base trim meant it would be getting a half-baked version of the "main" engine, fear not. That 6.2-liter V8 is running under the hood of the base trim, too, and it can punch out some serious power. If you're looking for a car to make some noise and haul some boogey, the 2020 'Vette has you covered at all trim levels.
Interior
Tons of interior options are available on the 2020 Corvette. These include six different interior schemes, along with six distinct seatbelt colors. Your 'Vette will feel unique and distinct from any others you see on the road: there are even two optional upgrades for the seats, of which you have the choice between three different styles. It's unlikely you sit in any Corvette that looks just like yours after you pick all of your favorite customization options.
If you opt for the 2LT trim, which starts at $67,295, you get a ton of interesting upgrades in the cab. These include wireless charging for your devices, a color heads-up display, heated and ventilated seats, navigation and satellite radio. On the safety side, this trim level also packs blind-spot monitoring, a backup cam that can be displayed on the rearview mirror, and even a front-facing camera to keep you from biting the curb and scuffing the paint.
Standard Equipment
If you're not interested in picking up the 2LT trim level, however, you still get a ton of bang for you buck at the base trim level. Standard equipment includes LED headlights, an 8-inch infotainment screen and compatibility with Apple CarPlay and Android Auto. Other great amenities include a killer Bose sound system, power seats with tons of maneuverability and even two-zone climate control to help with picky passengers.
As for standard safety equipment, the 2020 Corvette will come complete with rear parking sensors standard. Other fun standard features include a 12-inch gauge display, keyless entry and keyless start, a powered-adjustable steering wheel, an HD backup cam and even a 4G LTE wi-fi hotspot. In short, even when you're getting the base 1LT trim, it's hard to call this a "watered-down" anything. This is a full-fledged, comfortable, exciting and blisteringly-fast Corvette, through and though. It just happens to have a much more wallet-friendly sticker price than it used to. We call that one a win!