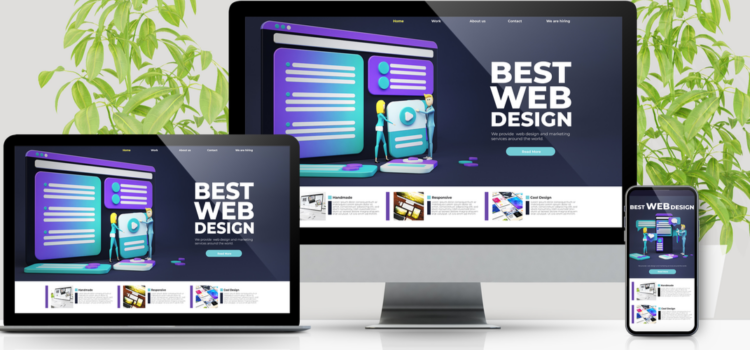 When it comes to making websites, it's much easier today than it was 20 years ago. If you're looking to make a great website,...

When it comes to making websites, it's much easier today than it was 20 years ago. If you're looking to make a great website, look no further than these excellent resources. Below are our picks for the best web creation tools for 2021!
The Best Website Builder tools for 2021
Wix
Wix is a cloud-based site building platform that is quite popular. It offers a lot of templates and tons of customization options. Their site builder is a drag-and-drop style, meaning it's incredibly straightforward and easy-to-use. If you're brand new to web design, it's a great launching point. Their free version has limited bandwidth and storage, but you can use it to see if you like the style. If so, you can upgrade to premium and get to building more content for your site! The downsides are there, though: it's unwieldy to move from Wix to another platform. That said, it's still a good choice.
Shopify
A great resource for building online storefronts, Shopify is a fully-hosted site builder. All the data and backups are hosted on their servers. They're a little on the pricey side, but they offer a great service. You can even integrate your Shopify page into WordPress! They also use a drag and drop style, meaning building your site is very straightforward. If you're looking to open an online storefront, this is your way to do it.
Weebly
Weebly is another fully-hosted site, which is a pro and a con. While your data is backed up and safe, you also can't change the site functionality. Their site builder is quick and intuitive, though, so you've got nothing to worry about there. They also have e-commerce integration, but they charge a 3% transaction fee. All said, they're a good choice, but not the most popular.
Squarespace
Thanks in large part to aggressive advertising via YouTubers, Squarespace is a well-known name on the internet. The web-building tools are top-notch, and it's easily one of the best out there. You don't sacrifice a good-looking website for how easy it is to build with the platform. Many swear by the platform's tools, and it's rapidly gaining ground as a favorite of web-builders. The only downsides are the limited third-party integration. For instance, they only accept transactions through Apple Pay, PayPal or Stripe, so your options are limited.
WordPress
One of the most popular web platforms, WordPress is a fantastic resource. In fact, the site you're currently on is powered by WordPress! It's a relatively inexpensive service, but it has a bit of a learning curve. That said, it's a flexible and robust tool to create any kind of site you would like to make. If you want to exert maximum control, this is a great tool for you! Consider WordPress if a small learning curve doesn't deter you from making whatever site you have in mind.