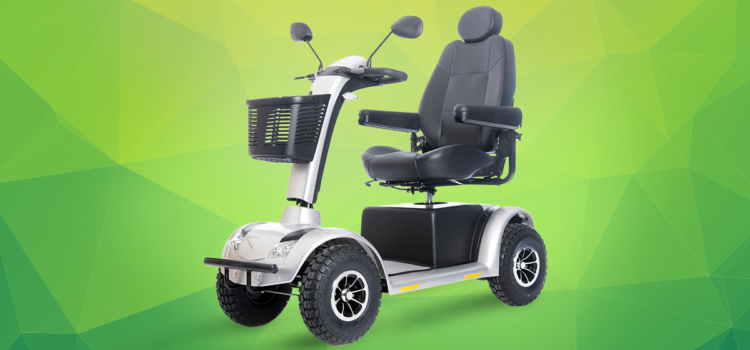 So your mobility isn't what it used to be… no problem! Today, some insurance companies will actually help with coverage on a mobility scooter,...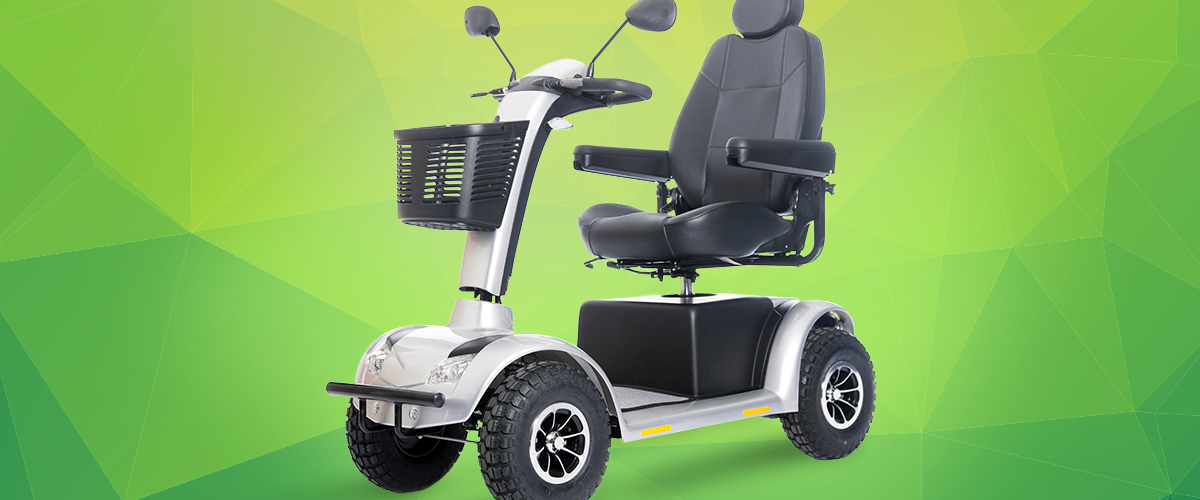 So your mobility isn't what it used to be… no problem! Today, some insurance companies will actually help with coverage on a mobility scooter, or even pay for the whole thing. Check it out for yourself! Either way, it may be worth checking them out and seeing if it fits your lifestyle. With that in mind, let's look at the top ten mobility scooters.
Drive Medical Phoenix Heavy Duty
A heavy, sturdy scooter for a great price, this one is a good pick. This one has a headlight, which is good for darker areas. It also has a basket in the front for carrying things, making it great for grocery store trips! The seat is customizable, broad and comfortable. For $1,200, this is a great heavy-duty pick.
Pride Mobility Go-Go Sport
This scooter is notable for its four-wheel drive and durability. It's not terribly fast, topping at 4 MPH. That said, it's rugged and durable, and works great when outdoors! If you like being outside and enjoying the sunlight, this is a great pick! For a combination of durability and mobility, check out the Go-Go Sport!
E-Wheels EW-72
A stylish and slick scooter, the E-Wheels EW-72 has a look inspired by classic cars! For those looking to really zoom, this scooter has a top speed of 15 MPH! As a heavy-duty scooter, it works quite well, as it has a top weight rating of 500 pounds! If you're looking for a great, stylish, heavy-duty scooter, this is a great choice for you!
Transformer Electric Folding Mobility Scooter
Another great choice for carrying in a trunk and carrying around with you, this transforming scooter is pretty neat. It folds up into a nice, compact shape so it can go anywhere with you! The battery is airline compliant, so it can fly with you, which is great for those who fly often. If you're on the move and need a scooter that can keep up, this is the one for you!
E-Wheels Jellybean Electric Scooter
The second E-Wheels scooter on our list, this one is also quite heavy-duty! This one is three-wheeled, though, so it's got a bit of a different construction from some others on this list. The best thing about this scooter, though, is the high speed! It tops out at 18 MPH, which makes it a serious scooter! It has a great battery, too, offering up to 45 miles on a single charge. This one also has an anti-theft alarm, which is great! It sports a huge back-mounted basket, perfect for trips to the market.
Spitfire 420 Ex
Another great scooter, this one has interchangeable panels in different colors. The panels come in red, blue and silver, and are easy to change out! It also boasts quick-connect batteries, a comfortable seat and padded armrests. The wheels are anti-tip, which makes this a very safe pick. The front-mounted basket even has an interior lining, which is great for shopping. If you're looking for a good mobility scooter for medical reasons, such as old age, this is a good pick.
SmartScoot Lithium Foldable Travel Scooter
This folding scooter is great to throw in the trunk or backseat and carry with you to a destination. The best thing about this scooter: the battery! It has great battery life for how portable it is for travel. It lasts for up to 12 miles! It also breaks down into three parts, and only weighs 27 pounds.
Drive Medical Scout 3 Wheel
At the very low price of right around $600, this three-wheeled scooter is a popular choice. A little less expensive than its four-wheeled counterpart, this one is a good value. The drawbacks to this scooter include its three-wheeled construction, slightly low battery life and make. There are more comfortable, high-end scooters, but if you're looking for a good bargain, this is it. This scooter is the most affordable on our list!
Best Value: Drive Medical Scout Compact 4 Wheel
For those on a budget, the Drive Medical Scout Compact is a very popular choice. At $700, it's a fantastic value, and it shows in its popularity. It's a good scooter, with all the trimmings you'd expect from a medical mobility scooter. Older customers on a fixed income love the low price, and the price doesn't compromise the quality. This one also has interchangeable panels in red and blue, so you can change your style! A great value for the money for those looking to save.
Best Overall Mobility Scooter: Shopride Sunrunner
If you're looking for an especially comfortable scooter, look no further than the Sunrunner! It has a 300-pound capacity and a huge 25-mile battery. You can opt for a headlight, which is quite useful. It has a front basket, perfect for shopping. The star of the show is the big, comfortable seat, though. You can't beat the level of comfort on display here! It's hard to find something this premium and high-quality for this price! It retails for $1,500 but can often be found on sale for less.