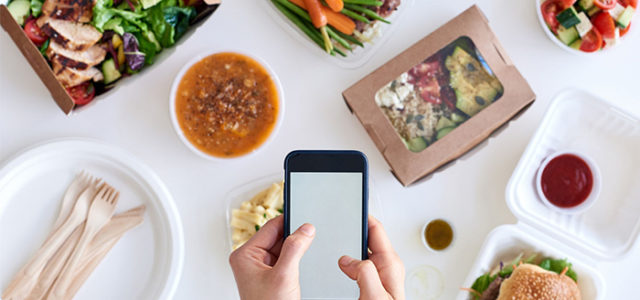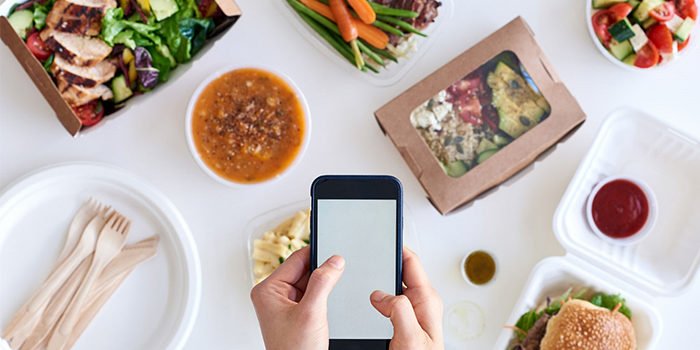 In the past few years, several companies have popped up in major cities offering to deliver food to your door from nearly every restaurant...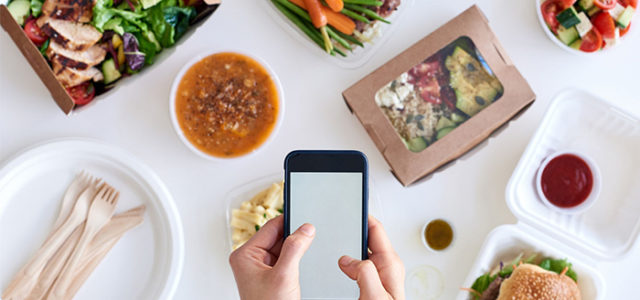 In the past few years, several companies have popped up in major cities offering to deliver food to your door from nearly every restaurant in town (for a small fee.) Whether you're stuck at the office or just don't feel like fighting crosstown traffic to get a sandwich, there is no shortage of delivery apps vying for your buck!
But your time and money are valuable, and you can't waste your lunch break waiting for a slow service. Don't worry, we've got you covered! Which of delivery app is the best choice for you? Check out our round-up of our favorite food delivery apps!
GrubHub
GrubHub has a simple, no-frills interface and a very easy-to-navigate search function. This delivery app, unfortunately, sports a $10 minimum for all orders, which we don't love. This, however, is not a deal-breaker. GrubHub offers a feature to track your food as it goes, which we really like! On the negative side, GrubHub is somewhat slow and, in our experience, has issues with order accuracy.
This could all change based on your area and delivery driver, but it's worth mentioning. That being said, GrubHub makes our list due to its ubiquity. You'll almost always find a restaurant in your area that they can deliver from in a reasonable time. Slight inconsistencies in delivery time or customer experience could be chalked up to just how big GrubHub is, and how many drivers it has.
Postmates
Postmates is a pretty wide service and doesn't specialize in just-food. That said, it has a pretty great food delivery side! Postmates doesn't do restaurant partnerships, so they're more an "available by area" type of delivery app. They can even pick up alcohol for you, which is sweet for when you're looking to get a party started! It's pretty widely available, as it's in more than 90 cities. There's a modest fee attached to each delivery. That said, you can opt for a premium subscription that waives delivery fees for $10 from certain retailers.
UberEats
Uber, best known for their ride-sharing service, has wisely taken their existing driver base and repurposed it slightly to allow for food deliveries. UberEats is fast, as a general rule, getting orders to hungry customers with little hassle in our experience. Oddly, there is no option to tip your driver in this delivery app, which, while standard for Uber, is something of a bummer when you want to show your appreciation.
UberEats, like GrubHub, offers superb tracking of your order and sports a clean, user-friendly interface. Much like their ride-sharing app, UberEats is reliable and reasonably priced, and you can't go wrong with them. They're only slightly more expensive on average than DoorDash, which is really the only strike against them.
Caviar
A fancy name for a sleek app, Caviar's a great delivery service. If they're available in your area, they're well worth using. They have the standard delivery fees and minimum order fees you'd expect, of course. The service, however, is quite excellent, with friendly drivers and fast deliveries. Your food will usually arrive on time and it will typically be in good condition when you get it! The only drawbacks are slightly expensive delivery fees and a small number of cities covered. If you are covered, though, this is a fine service!
Our Favorite Delivery App: DoorDash
Our favorite overall delivery app! DoorDash has the benefit of being inexpensive, like Uber, and generally, they are very speedy! You can tip your driver in this one, which is a huge plus! This allows you to show your appreciation for your driver's good service.
Additionally, DoorDash has a good selection of restaurants to choose from, a clean user interface that is only occasionally difficult to use and the delivery app doesn't have a minimum order limit. While your experience in your area may be different, regarding restaurant selection or speediness, we still find that DoorDash has the overall best service for the price!